Ako ay taga Cebu pasensya na kamo nga ako kining ipasabot sa inyo sa pinulungang English og Bisaya. Manghinaut nga kamong mga OFW nga Bisaya sa tibuok kalibutan madasig sa pag basa niani.
Kasagaran kining kasoha mahitabo sa mga pamilya nga OFW. Nagkalain2x ang rason nganong naingon niana pero talagsaon lang nila ang mopasaka og kiha. Nagtoo ako nga makatabang ang kasayuran mahitungod niini aron maproteksyonan ang inyong mga katungod.


Bigamy under Art. 349 of the Revised Penal Code is a criminal offense and it is punishable by prison mayor or from 6 years and 1 day to 12 years.
Mahimo kini sa usa ka tawon nga menyo/kasado na pero nagpakasal na sad sya og usab sa laing asawa/bana :
- while the first marriage is still subsisting or undissolved; or (ang unang kasal ay wala pa maputol/mapawala og bisa sa korte)
- in the case of the absent spouse he/she could not be presumed dead according to law; and (Ang imong asawa/bana kay dugay ng nawala og wala pa nadeklara sa korte na Presumptively dead o Ginapresumed nga Patay matud sa balaod.)
- that the second or subsequent marriage has all the essential requisites for validity. (Ang ikaduhang kasal kay gikonsidera nga balido man sad kay nakakompleto sa mga requirements sa pagpakasal gawas lang sa una niya nga kasal.)
Kung ikaw nagtoo nga ang una nimong kasal kay dili balido o walay bisa o balido hantud mahukman kining dili balido, susama nalang sa mga ing ani nga sitwasyon:
- Gikasal mo sa imong kapikas nga menor de edad pa lang mo o wala pay dyese otso (18) anyos ang isa kaninyo or kamung duha ba;o
- Ang nagkasal ninyo o solemnizing officer kay walay gahum/otoridad nga mokasal gawas lang kong kamong duha sa imong kapikas o maski isa sa inyo ang may hugot o lig on nga pagtuo gayud nga ang taong nagkasal sa inyo adunay gahum or otoridad nga mokasal; o
- Ang inyong kasal kay walay marriage license o gikasal mo bisan wala mo molukat niana sa opisina Local Civil Registrar gawas lamang kon ang inyong sitwasyon naapil sa mga exempted sa balaod aron molukat og marriage license;
- Pwede sad ang ang imo asawa o bana nahiagum sa gitawag og Psychologically incapacitated o usa ka klase sa mental nga disorder dili makatuman o dili gayud maghuna2x sa iyang obligasyon sa pamilya;
Ang tanan nga mga nasugid og daghan pang uban nga nahilatid sa atong balaod Family Code nga maoy magpawalang bisa sa inyong kasal nagkihanglan kini og Judicial declaration of nullity o Hudisyal nga Pagdeklara nga walay bisa ang inyong una nga kasal sa dili pa ka mopakasal sa lain tawo na sad. Ang Korte lang ang makadesisyon sa estado sa inyong kasal og dili pwede nga kamo-kamo lang sa imong kapikas basi sa inyong opinyon. Ang ang imong pagpakasal sa ikaduhang higayon nga walay Judicial Declaration of Nullity o Deklarasyon sa Korte na walay bisa ang una nimong kasal kay usa ka klase sa bigamy.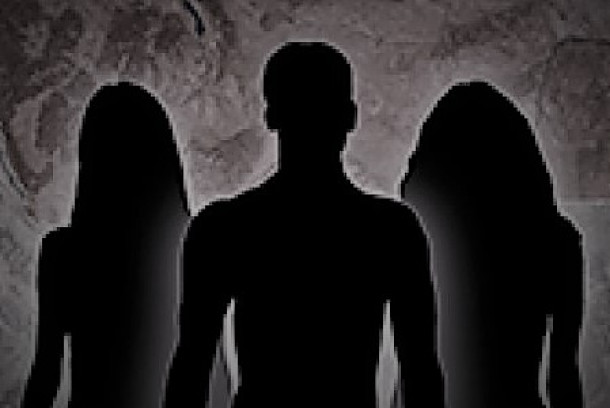 Ang kamatayon sa imong bana o asawa makaputol sa imong kaminyoon nga dili na kinahanglan og deklarasyon sa korte.
Pero adunay gideklara ang atong balaod nga gitawag og Presumption of Death o Presumption sa Pagdawat nga Patay na ang imong kapikas sa odinaryong panghitabo tungud sa iyang pagkawala or pagbiya sa imo nga wala na gayud kamo'y kasayuran mahitungud kaniya sulod sa gidugayon nga upat (4) ka tuig for purposes of remarriage o aron makamenyo ka og usab under Art. 41 Family Code. Paglabay sa upat ka tuig kong gusto mong magpakasal sa lain, una gyud nimong buhaton ang mopasaka sa korte og gitawag nga summary proceeding for the declaration of the presumptive death of the absentee o para sa nawala nimong kapikas.
Aduna usab lain nga sitwasyon sa pag pagpadeklara nga patay na imong kapikas. Kini nga klasi sa presumption sa kamatayon o Presumption of Death gipamubo kutob nalang sa duha (2) ka tuig if the disappearance is due to Art. 391 of the New Civil Code tungod kay nahiagum siya sa delikado nga sitwasyon ang iyang pagkawala. Namilegro gyud ang iya kinabuhi sa pagkahitabo og dako kaayo ang posibilidad nga patay na sya. Pareha aning mga hitabo nga sunod akong isaysay:
- a person on board a vessel lost during a sea voyage, or an aeroplane which had been missing. (Naapil ba sa pagkalunod sa barko/bangka o nawala sa iyang paglawig o naapil ba sya sa nadisgrasya nga eroplano og padayon siyang nawala.)
- a person who takes parts in war and a person who has been in danger of death under other circumstances who had been missing or her/his existence has not been known. (Apil ba siya sa gubat isip usa ka sundalo o naapil lang sya sa dapit na nahitaboan o nahakuyog sa delikadong panghitabo og padayong nga sa pila na ka tuig nga nawala.)
Stricto ang balaod nato kabahin niini, kinahanglan nga ang nahibiling kapikas nga gustong magpadeklara sa korte og Presumptive Death aduna gayud og gitawag nga well-founded belief o hugot nga pagtoo og lig ong basihan nga posibleng namatay na ang iyang asawa o bana og gibuhat na niya ang tanan nga pagaagi aron makit an o makakuha og impormasyon kabahin sa iyang kapikas pero pakyas gyud og wala gyud sya'y impormasyon nga makuha.
"The law did not define what is meant by "well-founded belief." It depends upon the circumstances of each particular case. Its determination, so to speak, remains on a case-to-case basis. To be able to comply with this requirement, the present spouse must prove that his/her belief was the result of diligent and reasonable efforts and inquiries to locate the absent spouse and that based on these efforts and inquiries, he/she believes that under the circumstances, the absent spouse is already dead. It requires exertion of active effort (not a mere passive one)." (Republic v. Cantor, supra note 2 at 20, citing Republic v. Court of Appeals, 513 Phil. 391, 397-398 (2005)
Mao kini ang kinahanglan sa dili pa mopasaka sa korte og aksyon for the declaration of the presumptive death of the absentee and must obtain a favorable judgment from court before he/she can contract again a second marriage, without prejudice to the effect of reappearance of the absent spouse.
Ang mahitabo man gud kung nadeklara na ang imong kapikas na Presumptively Dead unya mokalit siya og pakita o balik sa paglabay na sa pipila ka katuigan makaapekto kini og dako sa sa imong ikaduha nga kasal. Automatic ang ikaduhang kasal na materminate o maputol by recording an affidavit of reappearance before the civil registry of the residence of the parties to the subsequent marriage after due notice to the spouses of the subsequent marriage at the resumption of the first marriage. (Article 42, Family Code). Sa iyang paghimo og pagsubmitter og affidavit of Reappearance sa iyang pagbalik og pagpahibalo usab sa magtinayon sa ikaduhang kasal maputol ang ikaduhang kamenyoon kay mabuhi og balik ang una nimong kamenyoon. Mao nga strikto kaaayo ang ang pagpapadeklara sa nawala nga kapikas for Presumptive Death.
Kinsa man ang pwede mopasaka og kaso nga Bigamy?
Bisan kinsa sa una o ikaduhang asawa/bana ang biktima niani ang pwedeng mopasaka og kaso. Mahimong depensa man tuod sa ikaduhang asawa/bana nga wala siya masayod nga tawong iyang gipakaslan kay menyo o kasado na di ay sad sa lain.
Ang bigamy kay gitawag nga usa ka public offense o publiko nga salaod. Buot aning ipasabot nga bisan sa gihimong pagpasaylo sa imong asawa/bana unya walay plano mopasaka og kaso, pwede and ubang tao nga nakahibalo sa imong krimen nga gibuhat mopasaka og kaso batok kanimo.
"It is immaterial whether it is the first or the second wife who initiates the action, for it is a public offense which can be denounced not only by the person affected thereby but even by a civic spirited citizen who may come to know the same. (People vs. Belen, C.A. 45 O.G., Supp, 5, 88)
Sa kasong bigamy dili ka na pwedeng mopasaka paglabay sa kinse (15) ka tuig sukad sa imong pagkasayod sa pagpakasal sa ikaduhang higayon sa imong kapikas.
Kini usa lamang ka simple og hamubong pagpasabot kung unsa ang bigamy og manghinaut ako nga makatabang ang inyong kaalam matud niini.